Rate your own slot machine skills by playing competitively on online casinos
Oct, 13, 2017
Comments Off

on Rate your own slot machine skills by playing competitively on online casinos
Participating in online tournaments is an efficient way of improving your online slot machines skills. For a very low and sometimes no entrance fee, you can join an online UK casino community and play against fellow slot lovers.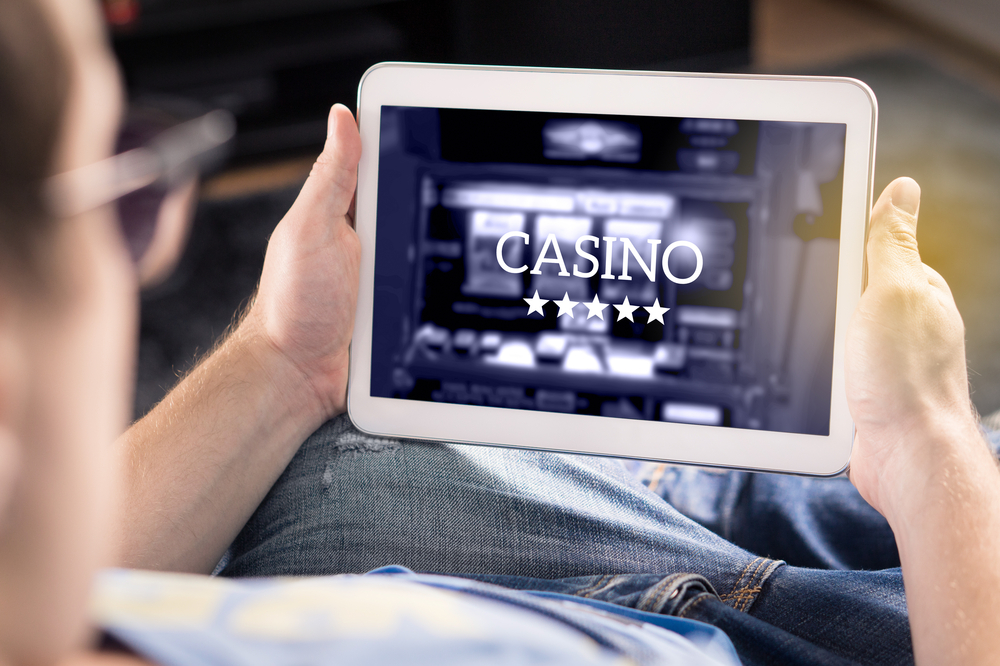 Online slots have become increasingly popular due to their simplicity and the fact that anyone can participate, even without any unique skills. Engaging in online slots adds delight and enhances the spirit of competition to players. In fact, for some players, winning the slot tournament is more important than bagging the prize money.
While some online tournaments are free, some require a specific entry fee for all participants. The best online slots tournaments are usually announced a few days before the start. The prize money is sometimes pre-determined, and other times, it depends on the number of participating players and the entry fee.
For example, if you have 200 players who all pay £5 each to enter the tournament, the total prize pool may be about £1000. The casino hosting the tournament might deduct some charges from the total amount or offer the full amount as prize money.
Types of online casino tournaments
Over the years, different variations of online casino tournaments have popped up. Players get the chance to compete against each other on various casino games like blackjack and slots. The results are continually updated on the leaderboard in real time for everyone to see and the player with the most points receives the tournament prize.
Regular tournaments
In regular online casino tournaments, players compete against each other, to win real money. Even if there is no entry fee required to play, you will be using your real money to spin the wheels. Slot tournaments can be linked to one casino game or different selected games.Regular casino tournaments run over an extended period, even weeks with the leaderboard displaying 15-25 players.
Slot tournaments with buy-ins
Slot tournaments are ticket-based meaning it can only be accessed by purchasing a ticket or entry pass. Some online casinos invite players to participate in tournaments.
Slot tournaments usually have a determined time when players can subscribe. Online casinos also place fixed dates on when the tournament will start and when they will end. The prize pool consists of money in different amounts, gadgets, holidays and trips.
Most casinos make slot tournaments open to all players, even if you have only made one deposit. Participating in slot tournaments can help you walk away with huge cash and more lucrative prizes.
Slot tournaments for high rollers
Casinos offer specific tournaments for high rollers (people who make vast deposits on a regular basis). The prizes for top roller tournaments are usually more significant than for the regular ones.
Free casino tournaments
In this case, players are not required to pay any entry fee, as long as they deposit to their account. However, the prizes for free tournaments are less than the ones that charge an entry fee. The most common award for casino tournaments is bonus money that players can use to play and increase earnings.
Playing strategy for online casino tournaments
Although luck plays a part in winning casino tournaments, you must have a plan to perform successfully. The hack is playing all your credits or spinning the reels as fast as you can, within the specified time-frame.
You also need to remain focused, so as not to waste any time. Some people keep on looking at the leaderboard, which is bad for your game. Even for the top 10 or 15, looking at the leaderboard is likely to throw you off balance and distract you. If you are not amongst the top, do not worry and keep on playing, to earn points worthy of a prize.
Avoid unnecessary tasks like getting a drink, or even answering texts on your phone. Every second you waste, someone else is gaining points, thus squashing your chances of winning. Unfortunately for tournament players, credits expire and can no longer be used after the tournament is closed.
In conclusion, playing competitively in online casinos will improve your slot skills. The more you take part in casino tournaments, the more your speed will increase. Even if you do not win the top positions, tournaments help you perfect your gambling skills and can give you bonus money to play with in other games.